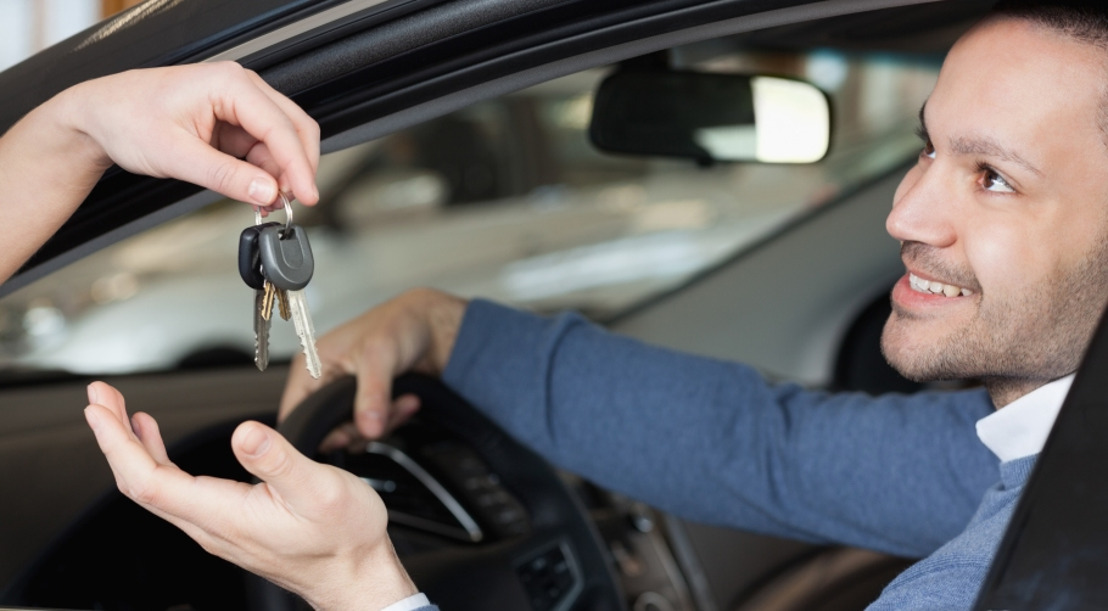 CarAmigo is launching Belgium's first platform for peer-to-peer carsharing.
A vehicle at your disposal, without the disadvantages or costs!
Monday, November 24, 2014 — Did you know that, on average, you only use your car 5% of the time? Moreover, owning a vehicle is becoming more and more expensive. Insurance, maintenance, taxes, parking fees... the minimum monthly cost of owning a car is close to 350 euros. Do the maths: every year, you pour nearly 4000 euros down the drain[1]! CarAmigo has an unusual and innovative response to these clear facts: sharing, or "carsharing" when your car isn't being used.
According to a study conducted by Alix Partners Study[2], vehicle sharing would have an impact on new car purchases. Carsharing initiatives could clear our roads of 32 private vehicles per carshared vehicle and would contribute to a reduction of up to 54% of CO2 emissions. This is clearly a plausible and efficient response to global warming and to the congested roads which are all too familiar.
On 24 November, the company Sharonomy will officially launch CarAmigo, Belgium's first platform for carsharing amongst individuals. Visit our website: www.caramigo.be.
This innovative initiative is based on the principle of saving through sharing, where having goods or services at your disposal takes precedence over ownership: rather than dealing with a private vehicle which spends most of its time in the garage or in a parking space, the user/driver has access to a vehicle which he finances solely for the time he requires it.
The rest of the time, the car is used by its owner or by other members of CarAmigo. "Our platform connects vehicle owners with people who need it temporarily. Alex Gaschard, Founder of CarAmigo, explains this with enthusiasm: "The user can therefore choose a car which is convenient for him, where he wants and when he wants!".

Insure, assist, reassure!
As well as being eco-friendly, this process gives the owner the opportunity to reclaim some of his vehicle costs, without -or barely- lifting a finger... and the cherry on the cake: CarAmigo has set up a complete system of guarantees:
Insurance: each CarAmigo vehicle is covered by an omnium, third-party insurance and legal aid. The insurance organised by CarAmigo takes over from that of the vehicle owner for the entire duration of the carshare, with no impact on his bonus level.
Assistance: Standardly, the cars benefit from around-the-clock roadside assistance in Belgium & Luxembourg through a partnership with Touring. Europe-wide assistance is optional.
Reassurance:
CarAmigo verifies the profile of each member upon registration.
Each person provides their feedback on CarAmigo.be: each member, owner or user, is given a score from 1 to 5 and each person can leave a comment.
The payment is secure and must be made at the time of reservation.
Please note that the platform is in its launch stage until the end of December 2014. During this time, you can register your vehicle(s), but it is not yet possible to make reservations.
CarAmigo, instructions for use
Tim owns a vehicle. Zoe does not.
Tim registers his vehicle free of charge on the CarAmigo platform for carsharing amongst individuals.
Zoe, somewhere in Belgium, needs a car for a few days.
Zoe starts a search for a car which meets her needs (Tim's car!) on CarAmigo.be. She sends a reservation request to Tim, who agrees to the request (or not!)
Zoe & Tim meet on D-day to hand over the keys and for a final check (condition of the car, vehicle papers, ID...)
And they're off! As of D-day, the complete insurance and around the clock roadside assistance cover Tim's car borrowed by Zoe, for the entire duration of the carshare.
A video is worth more than a long speech! Click here to watch how CarAmigo works.
Would you like to know more about CarAmigo? Would you like to receive material (press file, visuals, interviews...)? Don't hesitate to contact us by email or telephone.
[1] 350 x12= 4200 5% of 4200 =210 4200-210=3990
[2]http://www.alixpartners.com/en/MediaCenter/PressReleases/tabid/821/articleType/ArticleView/articleId/950/AlixPartners-Study-Indicates-Greater-Negative-Effect-of-Car-Sharing-on-Vehicle-Purchases.aspx#sthash.pd173ebQ.dpbs